We are proud to be associated with our sponsors of the Dereham Blues Festival 2019

East Bilney Garage
East Bilney Garage is an independent family run business. We are main dealers for both Renault and Dacia. Our passion is total customer satisfaction. We believe we offer the complete motoring 'one stop shop' package, which covers anything from New and Used cars and commercial sales, servicing, repairs and maintenance for all makes of vehicle, all are undertaken with 'Main Dealer quality at fast fit prices'. Also, if you are unfortunate enough to damage the bodywork on your car, we have that covered too with a fully insurance approved state of the art body centre on site. East Bilney Garage 'The Best Garage for miles' are proud to support this year's annual Blues Festival

Heineken
Back in 1873 a young entrepreneur named Gerard Heineken discovered a passion for brewing. So he purchased a piece of land in what is now the centre of Amsterdam, built a brewery and set about perfecting the recipe that would soon become Holland's first 'premium' lager beer. Word quickly spread and the name Heineken, stamped onto every single bottle, became a national symbol of quality. Over the next 140 years his brewery expanded and Gerard's children and grandchildren explored new worlds, but the name on the bottle always remained the same. Today, four generations later, they're still passionate about brewing a truly premium beer. After all, when your family name is at stake, you care a little more.
Stephenson Smart
We are a firm of chartered accountants with offices in King's Lynn, Great Yarmouth, Fakenham, Downham Market, Wisbech and March. For over 100 years we have provided expert, tailored advice to our clients, working together to deliver the very best for them. We are delighted to support the Dereham Blues Festival in their efforts to organise such quality entertainment in the community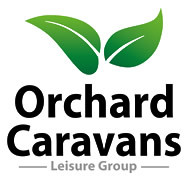 Orchard Caravans
Based in Wells-next-the-sea, Orchard Caravans has been a family business since 1967, starting with a small caravan park in Wells-next-the-sea that it still operates today, it is a very much loved Orchard Holiday Park and run to a very high standard. Caravan sales was introduced back in the mid 70's and has grown into one of the biggest new and used static caravan distributors to trade and retail in East Anglia. Offering the full service from supply, transportation, siting and commissioning with a full after sales service, park owners and their customers can rely on a company that is an NCC approved Holiday Caravan distributor. Orchard Caravans is delighted to support the Dereham Blues Festival in 2019.
We also thank our advertisers many of whom support the festival year after year:
Marrakech Fusion
Bombay Tandoori Restaurant
The Gemini
Orchard Caravans
Brancaster House
Mid Norfolk Railway
Norfolk Brewhouse
Dereham Cricket Club
Stephenson Smart
Tufted Interiors
DC Wilson Band
Heineken UK
Watton Sports and Social Club
East Bilney Garage
Norfolk Blues Society
Friends of Dereham Memorial Hall
Dereham Taxis
The Old Eagle
The Red Lion
The Longham White Horse
The Royal Standard
The DC Wilson Band
TRS Oil Tanks
DCs Bar
Tufted Interiors
Dereham Carnival
The George Hotel
Wolf Brewery
Glendower House Guest Apartments
The Metro
The Cherry Tree
The Kings Head Hotel
The Railway Arms North Elmham
The Bull
Cameron Reid Osteopath
Mid Norfolk Railway
WW Rent A Van
The Main Event